Choosing Wisely Canada By The Numbers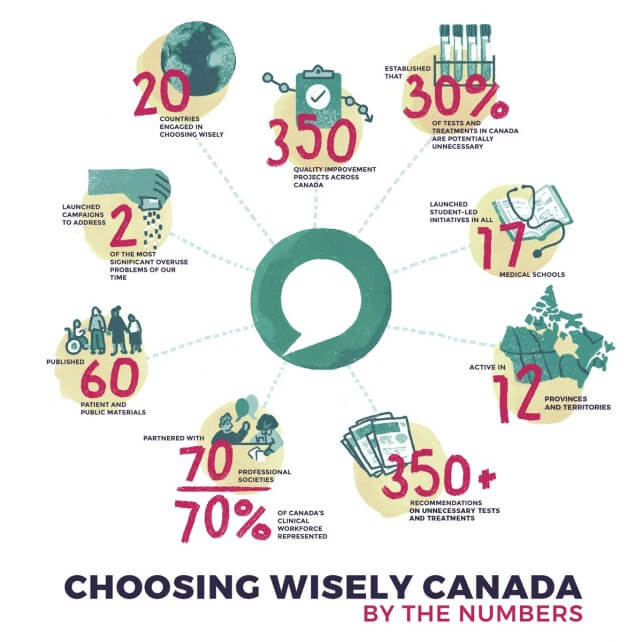 April 2, 2019 marks five year since the Choosing Wisely Canada campaign officially launched. The campaign was established to raise awareness about the harms of unnecessary tests and treatments in health care by encouraging conversations between clinicians and patients. Five years later, Choosing Wisely Canada has grown considerably thanks to dedicated clinicians, patients, and partners from coast to coast.
Choosing Wisely Manitoba was one of the earliest provincial campaigns to form in 2014 through a partnership between Shared Health and the George and Fay Yee Centre for Healthcare Innovation. Over the last five years Choosing Wisely Manitoba has worked on many important provincial initiatives aimed at improving patient and provider experiences and healthcare system outcomes, efficiencies and sustainability in Manitoba, sharing the national goals of reducing unnecessary tests, treatments and procedures.
To celebrate this year's anniversary, Choosing Wisely Canada has released a report of the campaign's efforts to reduce overuse in health care. This report highlights what the campaign has accomplished to date, and how we can continue this momentum in the future.
To read the report, please visit: www.choosingwiselycanada.org/perspective/cwc-five-years