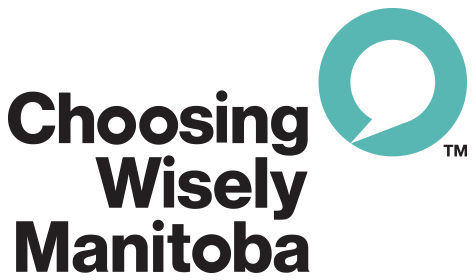 About Choosing Wisely Manitoba
Wise decisions about patient care.
Choosing Wisely Manitoba is changing the conversation and creating new innovative approaches in our efforts in resource stewardship and creating a more sustainable health care system in Manitoba.
Materials for Health Care Practitioners and Patients
Resources & Campaigns
Content meant to engage health care practitioners and patients in a conversation about medical tests, treatments, and procedures, so they can better understand when they are necessary or not.
Recent from the Blog
Articles and News Releases
Patients
One of CWMB's goals is to support patients, helping you to make smart and effective choices about your health.