Patients & Public
One of CWMB's goals is to support patients and the public, helping you feel more informed when making health care decisions.
Engaging in Healthy Conversations
In health care we tend to think that more is better, but this can often result in unnecessary tests and treatments. Engaging in conversations with your health care providers is an important way to be better informed about your health and your care. It's okay to ask questions to make sure that tests and treatment will benefit your health and care.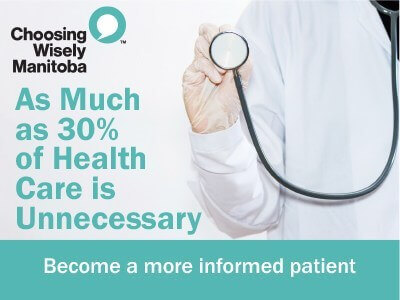 Do More Screening Tests Lead to Better Health?
Dr. Mike Evans & Choosing Wisely Canada
Call for Participants Public Representatives
To deepen our efforts to ensure that patient and public voices are reflected in our initiatives, Choosing Wisely Manitoba is recruiting public representatives to join our Advisory Committee to provide strategic input and advice related to campaign efforts.